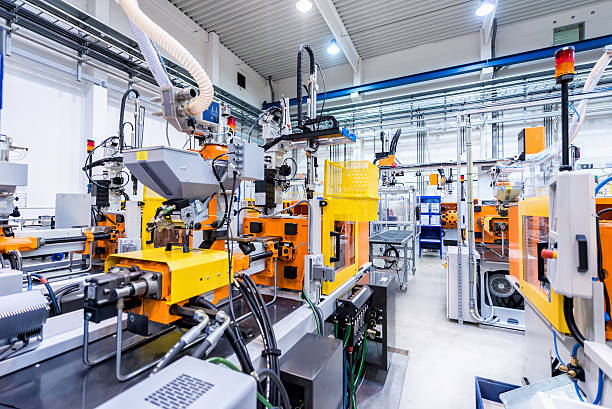 Chopra's Chem, established in 2004, is one of the leading providers of industrial chemicals in India. We started as a small chemical trading company in Coimbatore with an ambition to acquire a stronghold in the industrial chemicals marketplace. Over the past 16 years, we have evolved into a prominent business house with offices and warehouses in Coimbatore and Madurai. With a robust supply chain and efficient network, we have been able to maintain a track record of on-time deliveries.
As an ISO 9000 : 2008 certified company, we adhere to stringent management principles with a total focus on quality. Chemicals are sourced from leading manufacturers and suppliers all across the globe to offer a holistic solution to all our customer's chemical needs. Our unparalleled importing capabilities, sourcing experts and efficient distribution system has enabled us to offer products of highest quality that are duly tested and verified in our laboratory.
We are proud to have an unprecedented reputation for quality products and on-time delivery among our customers, which keeps us going the extra mile. Chopra's Chem strives to grow leaps and bounds by responding to the dynamic needs of our customers and be acclaimed as one of the forerunners in the industrial chemicals market
Why us
Chopra's Chem stands tall on the grounds of core values such as honesty, integrity and transparency. We also foster ethical business policies in all our endeavors making us on the reputed companies in the industry. Our efforts to constantly improve our business processes help us step closer to achieve customer delight. Besides, we have gained an edge over our competitors in:
Providing timely and professional service
Keeping a variety and sizeable amount of inventory
Working closely with our customers to understand their needs and specific requirements to enhance performance and reduce cost
Maintaining a strong supply chain ensuring timely delivery
Warehousing
Our strength lies in our ability to maintain the right amount of goods in two of our state of the art storage facilities in Coimbatore and Madurai. Besides, underground storage tanks with barrel filling stations for solvents are built in compliance with explosives rules. Efficient management of inventory helps us in ensuring shorter lead time, eliminating stock-outs, and improved delivery performance thereby ensuring customer loyalty. This enables our customers to maintain minimum inventory at their units.
Logistics
Inbound and outbound logistics are efficiently handled by a team of qualified professionals at our transport units that reduce the complexity of shipping chemicals. Not only does it give an upper hand in freight services, but also in keeping inventory at optimum levels and organize the flow of goods, all while gaining operational insight. Our robust operations enables us to meet customer demands and provide superior service. This opens the possibilities for improved value and stronger relationships with our customers.
Importer, Distribution Marketing and Sourcing Of Following Product
ACETONE
ALKYD RESIN ( RDCO,LLA,FDA)
ALPHOX
AROMAX
ADDITIVES FOR PAINT
BENZENE
BUTYL ACETATE
C-IX
CHROMES ( LEMON, MIDDLE, SCARLET)
CYCLOHEXANONE
D.M.F
D.O.P
DI ETHYLENE GLYCOL
ETHYL ACETATE
ETHYL CELLOSOLVE
GUM ROSIN
HEXANE
HEXYLENE GLYCOL
ISO PROPYL ALCOHOL
KETONIC RESIN
LOW AROMATIC WHITE SPIRIT
LIQUID GLUCOSE
METHYL ETHYL KETONE
METHYL ISO BUTYL KETONE
MINERAL TURPENTINE OIL
MIXED XYLENE
N. PROPANOL
N. PROPYLE ACETATE
NITRO BENZENE
NORMAL BUTANOL
PAINT DRIERS
PHENOL
PINE OIL
POLY VINYL ALCOHOL
POLYAMIDE RESIN
PROPYLENE GLYCOL
SLACK WAX
SODIUM TRI POLY PHOSPHATE
SYNTHETIC RUBBER (SBR/PBR)
TITANIUM DIOXIDE(RUTILE/ANATASE)
TOLUENE
TRICHLORO ETHYLENE
PAINT & ADHESIVE EMULSION
Get A Free Quote
We always bring good quality Product with 100% trust.